Hustle Mode On 
There are those stuck in the usual grind, living a slow burn-out. And then those who live-it-up and go all out.
There's no holding them back, they're getting what they want, drifting through every turn in life like a perfect boss.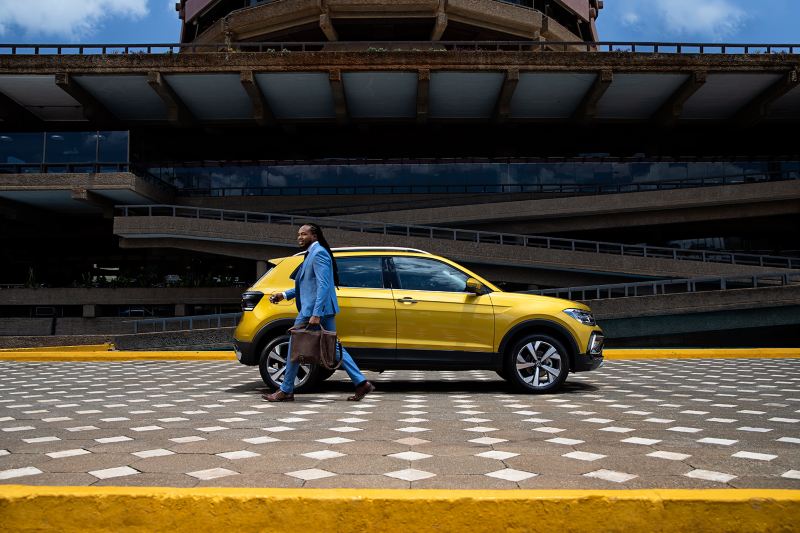 Bringing their A-game to the table, with every waking day, hour, minute & second. They seek something that matches their unstoppable selves, a dynamic SUV to complement their every hustle. 

Presenting, the new T-Cross – Hustle Mode On. 
Engineered for those who hustle nonstop. Who steer clear of comfort zones, chase their dreams fiercely, and change the world one day at a time. This is for those who never stop.
Turn your #HustleModeOn with a Bold, Dynamic and German-engineered SUV.
Know more about the design of the T-Cross that makes the exteriors look striking and the interiors look premium, making it a sight to behold, no matter what angle you're looking at it from. 
Dressed to hustle, the new T-Cross exudes character and charisma turning heads every time it swerves in style. Functionally conceptualized and cleverly constructed, the muscular design exudes power, strength, and sturdiness

The first-in-segment Infinity LED Tail Lamps run seamlessly from edge to edge, creating the impression of an endless beam of light.
The new T-Cross is striking to the T, inside out. With Interiors that catch your eyes the moment you step in, the SUV combines classy with sporty for a premium driving experience. 
Set the mood for your next big hustle with the sporty Ambient Lighting on the new T-Cross

When it comes to technology, the new T-Cross helps you stay one step ahead of the hustle. 
Your vibrant persona needs a companion to keep up with your pace. The new T-Cross keeps it classy with a state-of-the-art, customizable user interface that lets you switch between analog and digital formats according to your preference.
The new T-Cross brings to the table 40+ world-class Safety Features
The ESC on the T-Cross takes control keeping you safe no matter what the terrain.